Madrid Social Club Near atocha train station
Welcome to Weed Club Atocha: Your Cannabis Social Club near Atocha Train Station!
Step into a relaxing and friendly space in Madrid, where cannabis enthusiasts gather. Weed Club Atocha is the place to be for a unique and welcoming social club experience.
Discover our diverse selection of high-quality cannabis products, including top-notch strains, concentrates, and delicious edibles. The menu is carefully curated, ensuring the best options for every preference.
Weed Club Atocha is not just about cannabis; it's a social hub. Socialize with like-minded individuals, share experiences, and enjoy the company of friends, both new and old, in a cozy lounge area.
Your privacy and comfort are our top priorities. As a private club, Weed Club Atocha offer a secure and discreet environment. the knowledgeable staff is here to guide you and provide personalized recommendations.
Conveniently located near Atocha Train Station, the club is easily accessible for locals and travelers alike. Whether you're looking to unwind or seeking a memorable experience in Madrid, Atocha cannabis social club is your sanctuary in the city.
MONDAY TO FRIDAY FROM 13:00 TO 21:00
SATURDAY : 13:00 TO 20:00
SUNDAY CLOSED
Requirements to Become a Member
You must be at least 18 years old.
Membership requires official identification
A membership to the club is 20 euros per person, which must be paid At the reception.
The only way to be allowed to become a member is to Have an Invitation.
This club's membership is valid for a whole year. Once a member, you are free to come and go as often as you wish.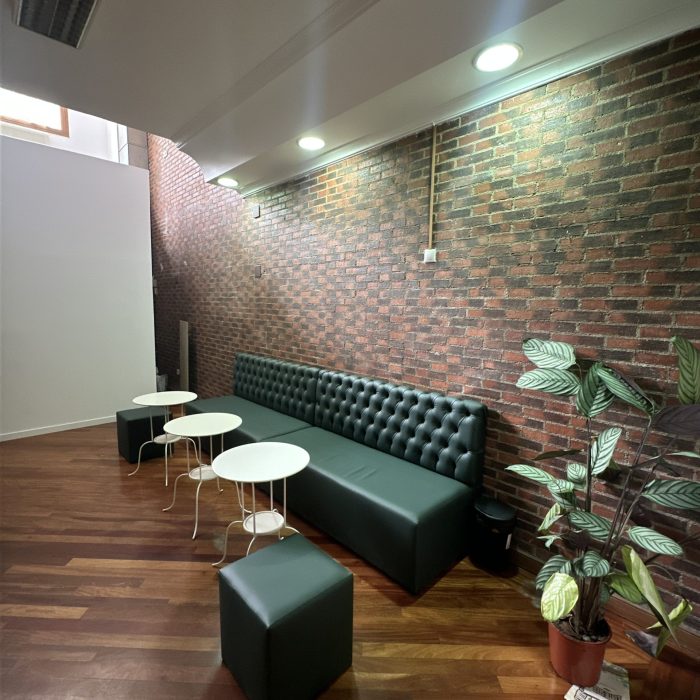 Follow these steps to Become a weed Club member
You only have to keep these 5 simple steps in mind to pre-register yourself to a Weed Club in Madrid :
Pick a day for your first visit to the Club.



Please wait for our Bar Code invitation on your email.
Head to the club with your Invitation and ID !
Show the Bar Code Invitation to the receptionist or the Email you received from us ,
Pay the membership fee (20 euros) of the Cannabis Club, and get your members card.
WEED CLUB MADRID (ATOCHA) PRE-REGISTRATION
Excited about visiting the most exclusive Weed Club in Madrid? Fill out the form to get in contact and we'll help you get an invitation to the best Weed club in Madrid where you can eat, drink, smoke, and enjoy the hospitality of the locals.